FROM GOOD THINGS, WE BAKE GREAT CAKES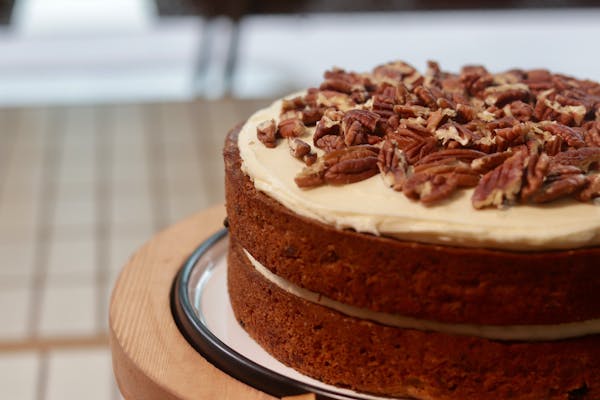 Our cakes are made using fine ingredients and trusted recipes that proudly retain old world charm. Whether taking a little time out to enjoy the respected tradition of 'tea time', ordering a celebratory cake for the home or office, or simply, 'just because', it is our belief that when it comes to consuming cake and other baked delights, the satisfaction and content that comes with it should linger.
Our cakes are without fuss, preservatives or additives - put simply, they are the kind that taste wonderful. Our pastry chef Simone's recipes are drawn from experience, a mammoth collection of cookbooks and nostalgic favourites. You could say her career began growing up on a farm in South Africa, 40 minutes from the nearest shop. Her grandmother was a celebrated baker, as was her mother, with the tradition of sitting down to tea at 11am and 3pm, everyday, very much ingrained.
It's this ritual that echoes in her work today, and that of commissary's cakes.
... If you're going to eat cake, you should eat cake properly.
For orders and enquiries, ask@commissary.hk