Introducing JIA EVERYWHERE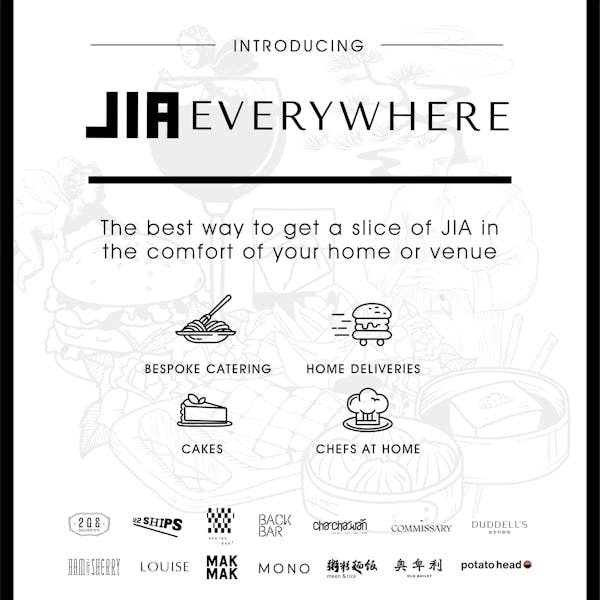 The best way to get a slice of JIA in the comfort of your home or venue.
We're delivering the JIA experience to you in a number of ways, including home deliveries via our friends at Deliveroo with exclusive family-sized sets. For upcoming gatherings of all sizes, opt for our Bespoke Catering offerings that are entirely tailored to your tastes or our Chef-Curated Catering Sets that serve a minimum of 10 people.
To really up the ante, we're unveiling our Chefs at Home Experience, which brings our top chefs into your home kitchen for a truly unique meal. Eating in just became easy and our team of experts are ready to make your experience, a better one.

Bonus points? Subscribe to our mailing list and receive 10% off your FIRST order! Terms & Conditions apply #JIACATERING #JIAGROUP

Check out jiacatering.com for more details!